About GAT
GAT offers a specialized and personalized service within the film, television and lifestyle industries.
GAT is an acronym originated by Ingrid while she wrote Scene & Heard, a social column for the Toronto Sun. References to the city's influential nightlife personalities as gal-about-town or guy-about-town became "GAT" – columnist's shorthand for very important players.
After a decade at the Sun, Ingrid opened a PR agency, and GAT was born.
GAT began its journey in a small office in 1992 and quickly outgrew its space and expanded. The company was put on hiatus in 1997 when Ingrid worked her skills on national publicity for CTV. In 1999, GAT re-opened its doors and the phones haven't stopped ringing since.
---
A newspaper columnist, Ingrid has been the owner of GAT Productions Inc. since 1992, representing influential people in entertainment, fiction and non-fiction film, lifestyle, sports and business.
In 1995, Ingrid was honoured with an inclusion in Who's Who of Canadian Women, a prestigious biographical reference book of Canada's women achievers.
In 1997 for two years, Ingrid temporarily shut-down GAT to take on a contract at the CTV network. There, she handled national publicity for all entertainment programming, specials and documentaries.
Ingrid's "cred" in the city's social and entertainment scenes was first established at the Toronto Sun, where she was a columnist from 1982-92.
A veteran guest speaker on the subject of publicity and promotion, she is a former instructor at the Harris Institute for the Arts, where she taught a course titled Media + Music.
While eliciting coverage for clients amounting to barrels of ink, the Toronto native was the subject of many articles herself, namely for her annual VIP parties – the stuff of local legend for two decades.
While GAT PR is still going strong, Ingrid has ventured into the world of Producing and is in pre-production on a limited series.
---
MACY ARMSTRONG, Senior Publicist
macy@gat.ca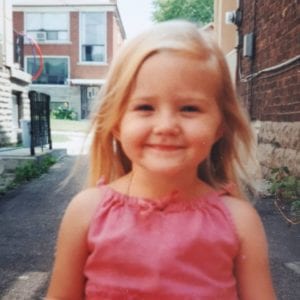 Macy has been with GAT PR since 2017 after meeting Ingrid amongst the donkeys. In all fairness, they were promoting the documentary DO DONKEYS ACT.
She studied film at the Etobicoke School of the Arts and the University of Toronto, and was member of the TIFF Next Wave Committee. Her films have shown in festivals such as the Victoria Film Festival.
When she's not fawning over beautifully organized interview schedules, she plays matchmaker, selecting the best fit between journalist and filmmaker.