Imposter Media presents
DISCRIMINATOR
A new film directed by Brett Gaylor
puts a human face on AI
TRIBECA World Premiere June 9 – 20, 2021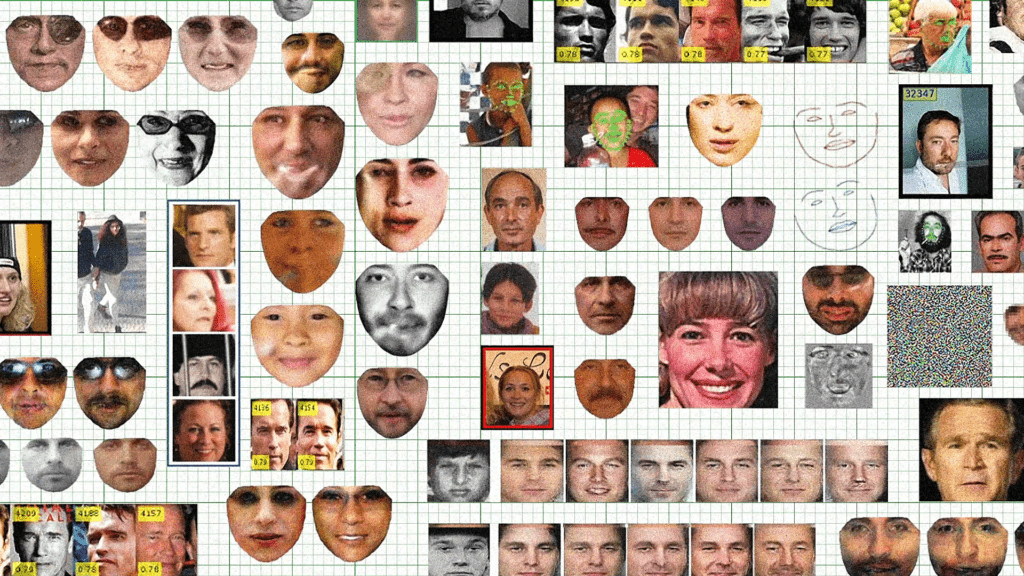 PRESS RELEASE
Facing the future – literally. 
Discriminator, Brett Gaylor's latest cautionary tale about life online, looks at the sea of faces we've willingly uploaded to social media and the consequences of our oversharing.
As the Internet has evolved, so has documentarian Brett Gaylor's attitude towards it. The filmmaker, who imagined a utopian future of shared creativity in 2008's hit documentary feature RIP: A Remix Manifesto, began to sound the alarm in 2015 with his Peabody award winning series on digital privacy Do Not Track. Last year's CBC documentary The Internet of Everything explored the implications of the Internet moving off of our screens and into the world around us with the Internet of Things.
And in his latest film, the interactive documentary Discriminator, he looks at the vast global database of faces – captured without consent on social media and other platforms – and how it's being used to hone facial recognition and other advances in artificial intelligence.
Discriminator traces the almost accidental amassing of photos on digital sites through the beginning of this century, and follows through to the realization in 2015 by Yahoo/Flickr that this archive had limitless possibilities no one could have imagined. The subsequent cloning of these databases has been used to build technology used by US defence contractors, the Chinese military and the largest corporations on earth.
In this interactive documentary, viewers can see how this technology works by activating their own webcams. While this may sound creepy, the film manages to stay away from fear-mongering territory with AI-assisted animation, interactive AR filters, a glitchy original score and Gaylor's familiar voiceover. It's the most fun you will have exploring surveillance capitalism.
"We need to move beyond narratives around AI that are scary and grant the technology it's own human agency," says Gaylor, whose own wedding images play a role in his digital supply chain analysis. "What we need to understand is that these are technologies that we can shape, and that we are alive during a moment where we can set the course
"People's faces are being used for purposes over which they have no control. We need to have consent over our digital bodies – we need to make permission normal again."