GAT at HOT DOCS 2023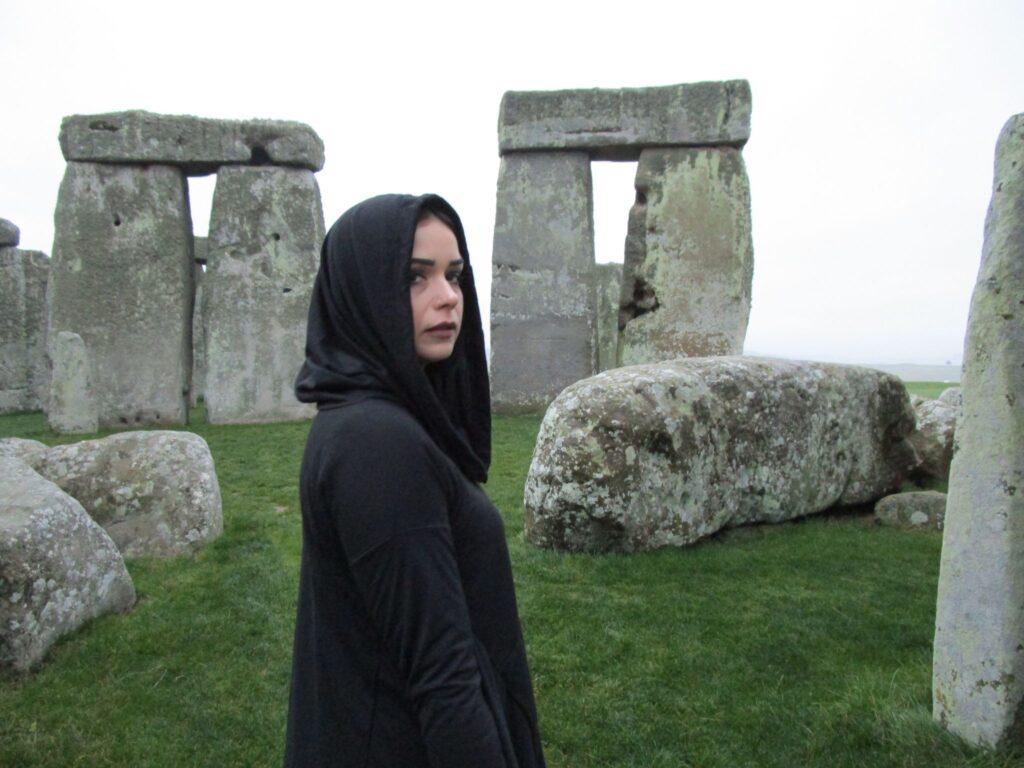 COVEN
Directed by Rama Rau
World Premiere – Persister Program
Country: Canada
Languages: English
Produced by Ed Barreveld, Storyline Entertainment
Runtime: 88 minutes
Trailer
Three millennial women explore what it means to identify as a witch in today's world, and set out to discover if the rituals, lore, and sacred places of their ancestors can help them channel their gifts, confront their obstacles, and claim their power.

Available for Interviews: Director Rama Rau, film subjects, and Producer Ed Barreveld.
Screenings:
Apr 28, 8:45pm – TIFF Bell Lightbox, Cinema 1
May 5, 6:00pm – TIFF Bell Lightbox, Cinema 2
CYNARA
Directed by Sherien Barsoum
World Premiere – Canadian Spectrum Program
Country: Canada
Languages: English
Produced by Bryn Hughes, Frequent Flyer Films Inc.
Runtime: 88 minutes
Trailer
On February 19, 2011, a distraught woman calls 911, telling the dispatcher that two men broke into her house and that her daughter is not breathing. When first responders arrive, they find 16-year-old Cynara without vital signs, and her mother, Cindy Ali, lying on the floor, unable to move. Mere hours later, Cynara is dead, and Cindy is the prime suspect. With exclusive access to Cindy, her family, her lawyer, witnesses and court documents, this film is both a suspenseful crime thriller, and an emotive drama about a mother trying to clear her name.

Available for Interviews: Director Sherien Barsoum, and Producer Bryn Hughes.
Screenings:
April 30, 1:45pm – Isabel Bader Theatre
May 4, 5:00pm – Scotiabank Theatre, Cinema 7
Echo of Everything
Directed by Cam Christiansen
World Premiere – Artscapes Program
Country: Canada
Languages: English
Produced by Bonnie Thompson
Runtime: 117 minutes
Trailer
Music is a mysterious force, yet its power remains unexplained. Echo of Everything follows the source of music's power, explored through science, history, and philosophy. Filmed with global interviews, stunning music, and dance performances, woven with drama, animation, expressionism, and archival material. Created during the pandemic, filmmaker Cam Christiansen reflects on the human condition, resilience and his own personal relationship with music.

Available for Interviews: Director Cam Christiansen, and subjects Jules Evans, Dan Tepfer, Stephon Alexander, Helene Neveu Kringelbach, and Producer Bonnie Thompson.
Screenings:
April 29, 5:45pm – TIFF Bell Lightbox, Cinema 2
May 5, 2:15pm – Scotiabank Theatre, Cinema 6
REVIR – EVERYTHING YOU HOLD DEAR
Directed by Peter Hammer
North American Premiere – International Spectrum
Country: Denmark
Languages: Danish with English subtitles
Produced by: Vibeke Vogel, Bullitt Film. Supported by New Danish Screen/Danish Institute of Film
Runtime: 83 minutes
Trailer
Revir is a story about longing for a life that isn't handed to you. Siblings Susie and Sune have been left to themselves since childhood. Together they buy an old farmhouse and surround themselves with animals—live, dead and in different stages of resurrection: She is a promising taxidermist and he has decided to support her dream of running her own business. But they long for different things and cracks begin to show. The film explores the landscape inhabited by Susie and Sune and the nature that inhabits them. Is siblinghood enough? Or is it too much?
Available for Interviews: Director Peter Hammer and Producer Vibeke Vogel
Screenings:
May 1, 8:30pm – TIFF Bell Lightbox, Cinema 3
May 4, 11:15am – Scotiabank Theatre, Cinema 7
UNSYNCABLE
Directed by Megan Wennberg
World Premiere – Human Kind Program
Country: Canada
Languages: English
Runtime: 75 minutes
Trailer
Six senior artistic swimmers (formerly known as synchronized swimmers), ages 63 – 83, prepare for the Masters Championships in Maine, U.S.A. Some are going for gold, others for community. One is going knowing she can't win. All will push physical, emotional and societal boundaries to get there. Collectively they have lost partners, suffered disabilities and contended with assumptions about who they are and what they can do. Through it all, they keep swimming – and do it with a perfect smile – no matter how old they get.
Available for Interviews: Director Megan Wennberg and Participants: Sue Baross Nesbitt, Luther Gales, Monica Hale, Joyce Clarke and Ellen Scott
Screenings:
May 3, 8:15pm – TIFF Bell Lightbox, Cinema 3
May 5, 11:45am – Scotiabank Theatre, Cinema 5