"one of the best movies out of SXSW 2023" – Mashable
"Ambitious and inventive… A creative and vibrant approach to storytelling that bursts with originality… Feels in good company alongside the likes of Charlie Kaufman or Yorgos Lanthimos." Film Inquiry.
"With Love and a Major Organ is that most rare of science fiction gems — the character-driven kind [and] introduces Kim Albright as a fresh new voice in filmmaking." Elements of Madness.
"Exceptional storytelling and visual style… An absolute charmer…Hamza Haq plays George with childlike irrationality, and it is a masterpiece." Reel News Daily.
With Love and a Major Organ – directed by Kim Albright
set to bow at Fantasia International Film Festival
July 29, 10:00pm @ Salle J.A. DeSève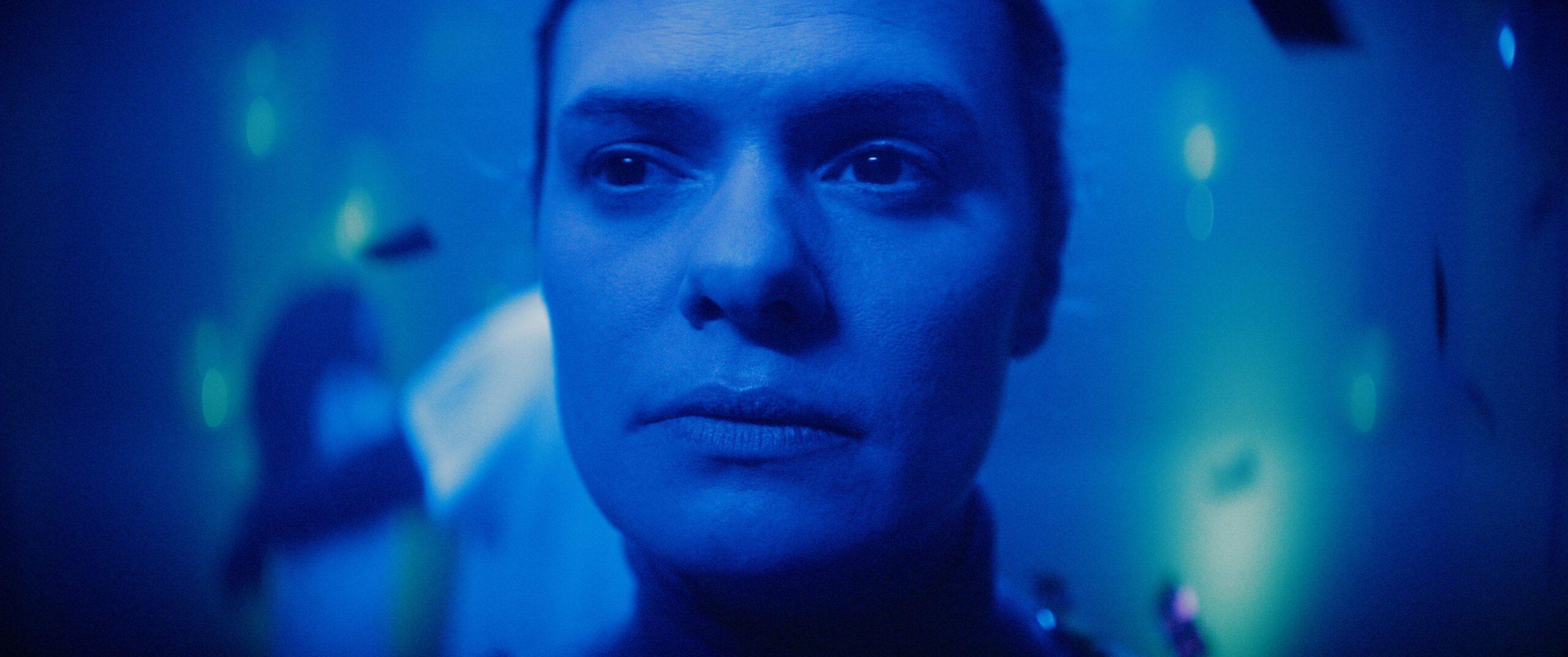 PRESS RELEASE
Hailed as "one of the best films out of SXSW 2023" from Mashable, With Love and a Major Organ, a film by Vancouver-based Canadian-British-Filipina director Kim Albright, promises to deliver for genre-loving audiences.
Following a successful world premiere with much love from critics at SXSW, Kim Albright's debut feature film With Love and A Major Organ will have its Canadian premiere at Fantasia International Film Festival on July 29, 2023.
Set in a world where hearts are made of inanimate objects and people suppress emotions to escape into technology, the story shares the travails of a vibrant young woman deftly played by Anna Maguire (Violation, TIFF 2020), who rips out her heart for the man she loves, played to mild-mannered perfection by Hamza Haq (NBC / CTV's Transplant) who promptly disappears with it. With flairs of magic realism, With Love and a Major Organ stretches our imagination while artfully articulating the courage it takes to be true to your own heart.
The cast is rounded out by much-celebrated veteran actor, Veena Sood (CTV's Children Ruin Everything) as an over-protective but brilliant mother whose emotion-suppressing techniques have revolutionized this not-so-distant world from our own, in which the story is set.
The team is helmed by producer Madeleine Davis whose previous projects have screened at TIFF, VIFF and SXSW. Executive producers include multi-award-winners Lori Lozinski (The Body Remembers When the World Broke Open) and Carol Whiteman, executive producer on nine award-winning feature films with four more in the pipeline, and, co-creator / producer of Canada's acclaimed Women In the Director's Chair (WIDC) program.
Produced with regional production funding from Telefilm Canada, along with the WIDC Feature Film Award (in kind sponsorships from Canadian screen industry companies across the country), the screenplay is written by Julia Lederer based on her award-winning play of the same name.
With Love and a Major Organ has been supported in development through the Canadian Film Centre Directors Lab (2018), the Women In the Director's Chair (WIDC) Story & Leadership Program (2019), the Whistler Film Festival Praxis Screenwriters Lab (2019) and was shortlisted for the Sundance Feature Film Development Lab (2019). The project received additional development support from the Bell Media Harold Greenberg Fund, and in 2020, Albright received the CBC Films WIDC Talent Development Award which brought award-winning screenwriter Anita Doron (The Lesser Blessed, The Breadwinner) on board as story consultant.