Raven Banner & Cinedigm present
THE SOUND OF SCARS
Directed by Leigh Brooks
 A North American Wide Digital Release
TVOD platforms including Apple, Rogers, Bell, Shaw, Prime Video, Google Xbox, VUDU, as well as on streaming channel Fandor
March 22, 2022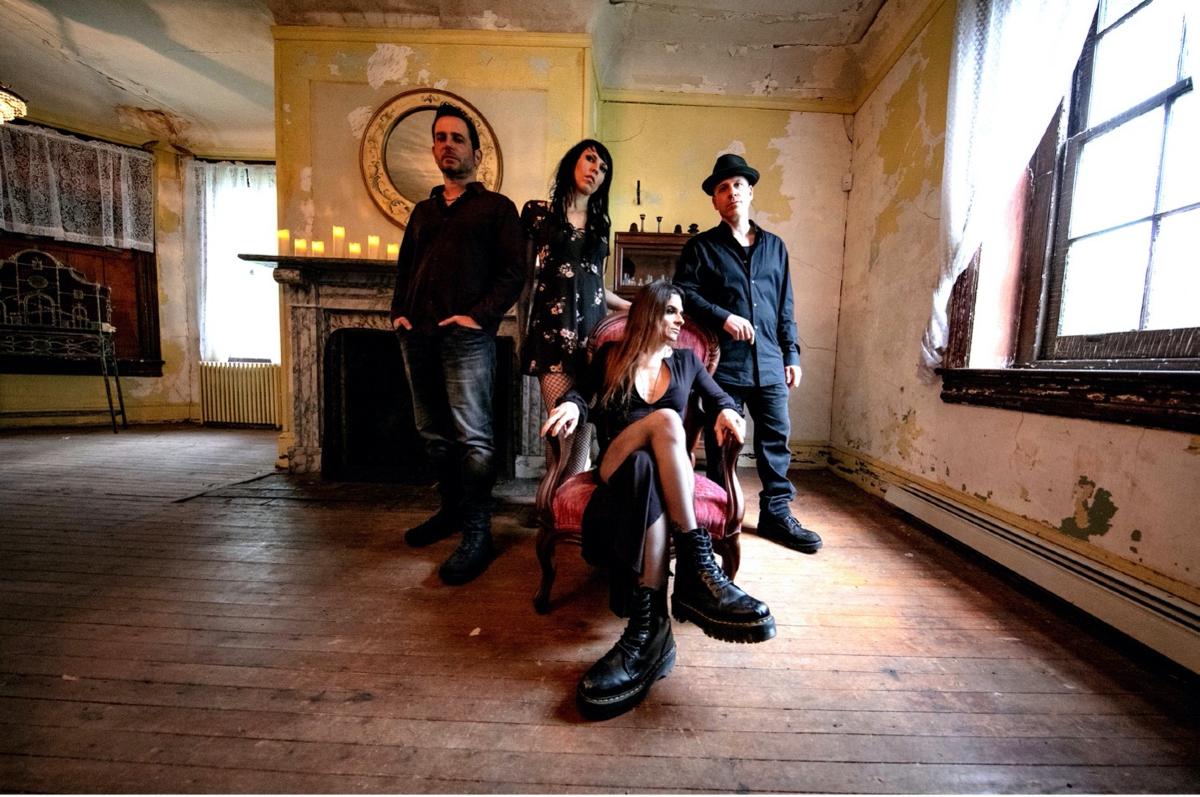 PRESS RELEASE
"A stunning portrait of a family that just happens to be one of Brooklyn's greatest musical exports."
– Decibel
"Powerful & compelling."
– Psychology Today
"A gripping film."
– Knotfest
"Faces all of its demons and conquers!"
– Billboard
"The bond of friendship is deeper than any wound, physical or mental, and for Life of Agony, 'The Sound of Scars' is proof that these wounds are not just reminders of a painful past, but ultimately a sign that healing is possible, too." – Loudwire
The Sound of Scars is a deeply personal documentary which chronicles Brooklyn alt/metal band, Life of Agony's rise, fall and rebirth while confronting domestic violence, substance abuse, addiction, depression and lead singer Mina Caputo's gender transition. 
The Sound of Scars utilises personal archival footage, rare photographs and lost interviews, along with new, never-before-seen conversations with the band and their family members that tells the story of how three friends overcame domestic violence, substance abuse and depression to form one of the most influential bands in its genre.
Through the success of their ground-breaking 1993 debut River Runs Red, hailed by Rolling Stone as "One of the Greatest Metal Albums of All Time", they channelled their cumulative life stories into a soundtrack for a broken generation. At the time, that new-found fame allowed them to escape the tragedies of their pasts, but in the wake of their accomplishments, unforeseen obstacles arose.
The film dives deep into lead vocalist Mina Caputo's gender transition.
"We've never avoided tough conversations and we don't pretend to have all the answers," says Caputo. "But this film is a roadmap with many great lessons. It shows a ton of vulnerability… moments of falling downward, and those times where we rise strong."
"We've completely ripped our deepest selves open for this film," says guitarist Joey Zampella. "The audience and our fan base will completely understand the mold we were broken from, and what this journey means to us."
"When we first started LOA over 30 years ago," states bassist Alan Robert, "I don't think any of us could have predicted the impact that this band would have on so many people around the world. We got together as a way of saving ourselves, but ultimately, through the music and the brutal honesty of the lyrics, we ended up saving so many others along the way."
Raven Banner Releasing and Cinedigm will release The Sound of Scars, across Canada and the United States, March 22 on TVOD platforms including Apple, Rogers, Bell, Shaw, Prime Video, Google Xbox and VUDU, as well as on streaming channel Fandor on March 22.
"Enjoy this gift of imperfection," adds Caputo. May you find the tools to be braver with this film."